Heating Installation and Repair In North Little Rock AR
Rated A+ by the BBB | 24-Hour Emergency Services | Rheem Pro Partner | Free Estimates
A Trusted Heating and Cooling Service in North Little Rock, AR
You deserve a reliable partner for all your heating and cooling needs in North Little Rock, AR! Seaton Heat N' Air is committed to providing quality service and exceptional customer satisfaction at an affordable price. With years of experience in the industry, we have earned a reputation as a trustworthy provider of heating and cooling services in North Little Rock, AR, and the surrounding areas.
Comprehensive Heating and Cooling Services
We specialize in providing comprehensive heating and cooling services, including installation, repair, and maintenance. Our skilled technicians are equipped with the latest tools and technology to diagnose and resolve any heating or cooling issue. We also provide regular maintenance services to keep your HVAC system in optimal condition, ensuring it runs efficiently and effectively.
Emergency Services
At Seaton Heat N' Air, we understand that emergencies can happen anytime. We offer 24/7 emergency services to ensure you are never left without heating or cooling when needed. Our team of experts is always on call to respond quickly to emergencies.
A Commitment to Service
We take pride in our commitment to our customers and strive to provide the best possible heating and cooling service in North Little Rock, AR. We also offer competitive pricing and free estimates for cooling and heating installation and repair to ensure that you get the best value for your money. Whether you need a new heating and cooling system or routine maintenance, we are here to help.
For reliable and professional heating and cooling services in North Little Rock, AR, choose Seaton Heat N' Air. Contact us today to schedule your appointment or to request a free estimate.
North Little Rock Furnace Repair & Replacement
Stay warm this winter with Seaton Heat N' Air. Our HVAC experts have been serving families in central Arkansas for nearly 18 years, providing fast and reliable furnace repair and replacement. Whether you need routine maintenance or a complete system installation, we're here to keep you comfortable all winter long. We have ample experience serving both residental and commercial customers. 
Don't let a faulty heating unit disrupt your comfort. Request a service from the experts at Seaton Heat N Air and get back to enjoying a warm and cozy home or office. Fill out a form today to schedule your heating tune-up.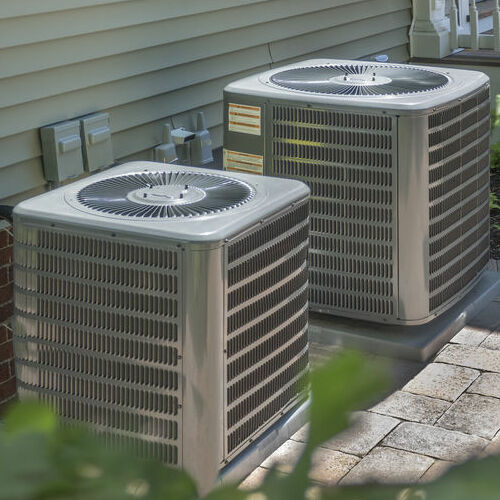 Some of Our Tune-Up Services
Clean burner and ignition assembly

Examine heat exchanger

Monitor flue draft 

Adjust refrigerant pressure

Test-starting controls

Tighten electrical connections

Clean and adjust blower components

Measure for correct air flow

Calculate temperature difference